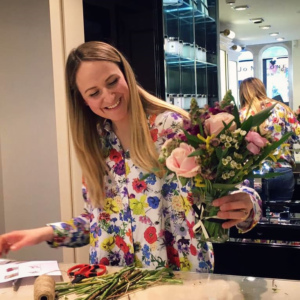 Hi, I'm Clare. I'm an independent florist specialising in romantic, nature-inspired designs for weddings and events in and around the Cambridgeshire area.
I offer a relaxed and personal service where I take the time to get to know my clients. I help them through the process of understanding flowers and work with them to design arrangements that will reflect their style and taste.
I love creating soft and natural designs that are filled with different varieties of flowers, herbs, texture, colour and scent. I like flowers to feel natural together and try to use flowers that are in season where possible. I always create to my client's brief, but most often strive for a look that is styled, yet effortless.